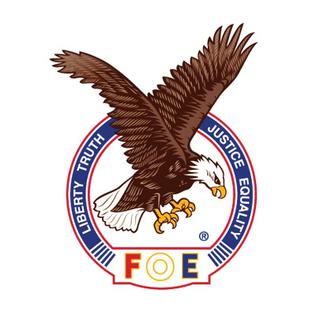 The Fraternal Order of Eagles is an international non-profit organization dedicated to philanthropic and service efforts, which shape communities across the United States and Canada. Since 1898, the Eagles have been responsible for the creation of Mother's Day and the protection of senior citizens through the Social Security program.
Our nearly 800,000 members have donated hundreds of millions of dollars to various organizations through the F.O.E. Charity Foundation, which houses a variety of funds dedicated to patient care and research for causes including cancer, heart disease, kidney disease, spinal cord injuries, pediatric aliments are more.
Join us today to make a difference in your community.
Membership
Annual Membership is $41. To learn more about membership, visit the club located at 1067 Cass Lake Rd.
Members also have access to a growing slate of benefits designed to add value to your membership and keep money in your pocket.
Receive discounts at the following businesses:
Nationwide
Cruises Only
Budget
Avis
Wyndham
Office Depot
Motel 6
Red Roof Inn
LifeLock
Constant Contact
The Hartford