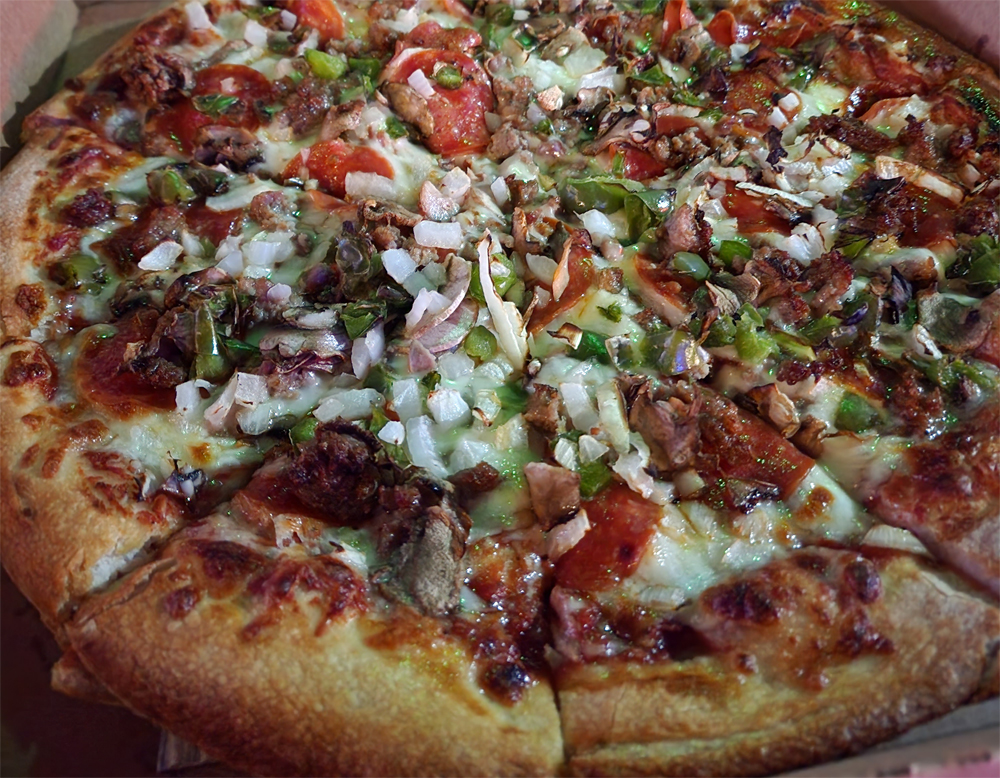 The second Friday of every month is pizza night, which means Dale's making them made to order, in house.
Get a whole pizza for just $14 (unlimited toppings) or a slice for $2. Starts at 5 p.m. until the dough runs out (get there early).
Toppings include:
Pepperoni
Ham
Sausage
Mushrooms
Green peppers
Onions
Please call ahead if you would like a whole pizza.